After spending 34 years in prison for a crime he didn't commit, a man was finally released on Monday, March 13, after a thorough reinvestigation of the case raised reasonable doubts about his guilt.
Sidney Holmes was convicted in 1989 and sentenced to 400 years in prison for allegedly driving the getaway car for two unidentified men who violently robbed a man and woman outside a store and stole the male victim's car.
However, in 2020, Holmes contacted the State Attorney's Conviction Review Unit (CRU) and claimed that he was factually innocent of the robbery.
The CRU found that there was no evidence connecting Holmes to the robbery besides a flawed identification of him and the car. They also discovered that the misidentification was partly due to photo and live lineup practices, which were deemed scientifically unreliable.
Holmes was sentenced as a habitual offender because he had previously been convicted of armed robbery for two incidents that occurred in August 1984.
Article content continues below;
More Articles
He had pleaded guilty and immediately confessed."I can't put it into words, it's overwhelming," said Holmes after he was exonerated and freed. Broward County State Attorney Harold F. Pryor stated that "We have one rule here at the Broward State Attorney's Office – do the right thing, always. As prosecutors, our only agenda is to promote public safety in our community and to ensure that justice is served. I commend the victims, witnesses, and law enforcement officers for their candor and assistance in reinvestigating a crime that occurred more than 34 years ago."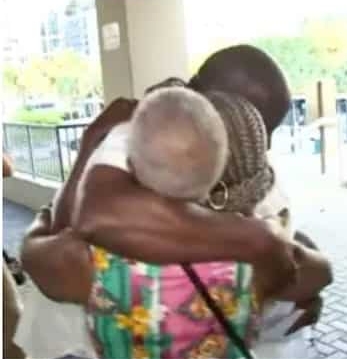 The wrongful conviction and sentence of Holmes for a crime he didn't commit highlights the importance of ensuring that the criminal justice system operates fairly and justly for all.
We are committed to helping you with your research and making sure you are updated with the latest information, so leave us your email below to be the first to know when shit happens.
Subscribe to the latest information on Son Media!