You Will Become A Billionaire: Twitter Users React As Man Who Was Gifted N200 By Mad Man Says He's Too Scared To Take It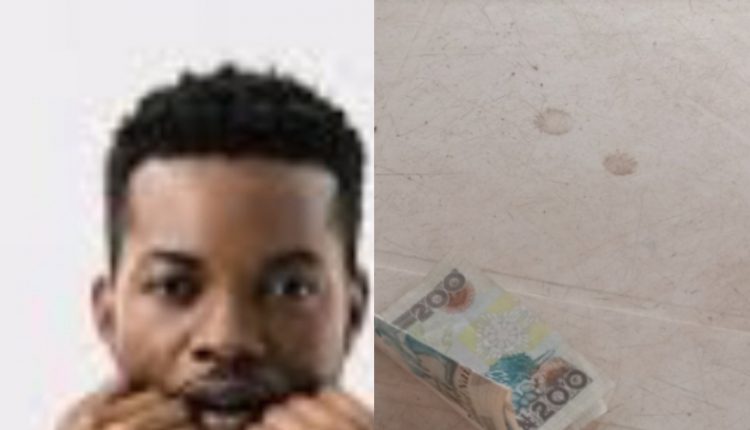 A man recently took to his Twitter account to express his fear of picking up the N200 gifted to him by a mad man.
The twitter user, @RadicalYouthMan, tweeted a picture of the money he received while he was in a local bar. According to the tweet he was in the bar trying to fill a questionaire when the mad man walked in and handed him the money.
Article content continues below;
More Articles
Startled, he asked the man why he did that and the mentally challenged man replied "I just wan dash you". Seemed like a nice gesture but the recipient had second thoughts accepting the gift.
"Fear de catch me to take am", he wrote. Other Twitter users who read his story are convinced the money is some sort of good luck for him and advised him to keep the money.
@Donhollar wrote "you about to become the next billionaire in Nigeria……. use your own cash and buy food and water for the guy, No fear".
@osetcruze wrote "mad man give you N200 and you never run go play baba Ijebu????? Ngmi🤦".
@BennyUmoren wrote "Take it, it will open doors to you. Mad people sees beyond what you can think o.
Don't miss out! Know when next we publish, click on the button below;
You can also subscribe to our newsletter below, we never spam.