A sixth grade pupil from Shanzu Mtzwapa, Kenya found another purpose for the streetlights in his area. Salim Khamisi was found along a roadside using the streetlights to do his homework.
One's first thought would be that the boy comes from a place with no electricity but that is not so. There is electicity where Salim stays but his parents are unable to afford the bills so power was cut off in his home.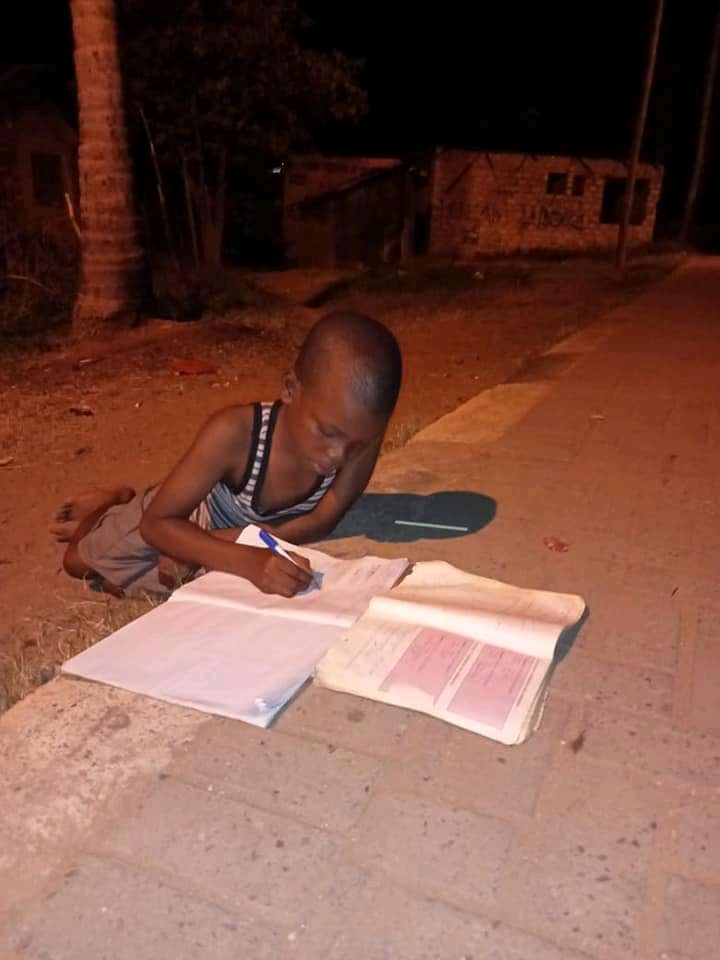 This situation must have made doing his school work really hard for him because its very likely that evening time is the most convenient for him to do his school work. Most students would have been really discouraged but this young boy chose not to be handicapped by his situation and decided to find a solution. That was why he was found by the roadside using the streetlights to do his homework.
While he was doing his homework, he was spotted by Emmanuel Mbaji Mruu who shared Salim's story on his Facebook page and asked people to try to help the boy in any way they can.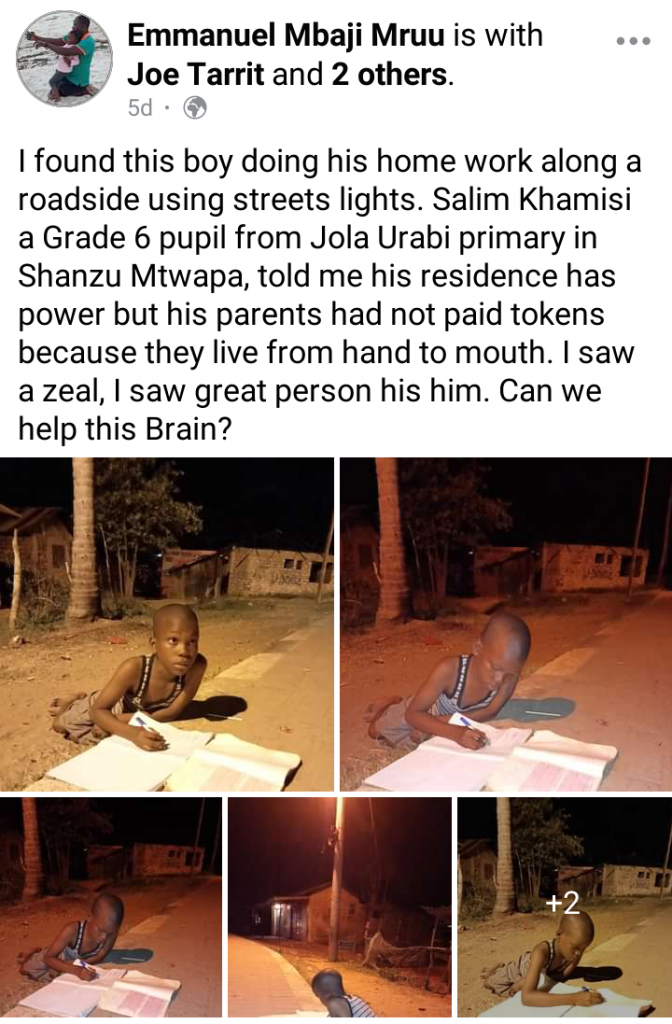 The founder of Gift A Girl Initiative, Diana Chitsaka, happened to come across the post and took it upon herself to help Salim.
She shared his story and pleaded with people to help out with anything they could to buy a solar system for Salim. Eventually her foundation was able to raise enough to buy a solar system and battery for the boy's family. The solar system was delivered to the boy's mother and now Salim and his siblings will be able to conveniently do their schoolwork at home without having to worry about power.