Nigerian radio personality, television host, vlogger and author, Toke Makinwa has come out to beg her fans to stop referring to her as their role model. She tweeted that she is tired of always hearing people say she's their role model or their children's role model.
Toke explained that she's trying to find a role model for herself so she doesn't want pressure from people who keep calling her their role model. It's an issue that has been bothering the vlogger for a while now which is why she said she wanted to get the issue of her chest.
Toke pleaded with parents to raise their children to see themselves as "work in progress".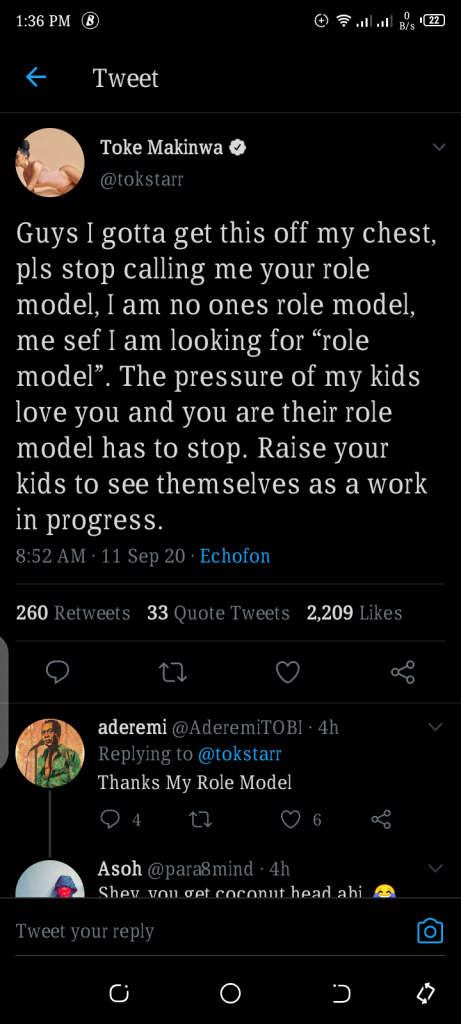 After that, the radio personality tweeted again that she accepts all her flaws and is under no pressure to fit into people's ideology of what perfection looks like. Toke pointed out that she's still figuring herself out.
She also begged that people should be inspired by her but they shouldn't force her to become a role model because she loves her personality too much to submit to anyone's standard.