Chelsea boss Frank Lampard, has asked fans of the club to be patient and not place high expectations on the club, after his summer signing Ben Chilwell led the blues to a huge win over Crystal Palace.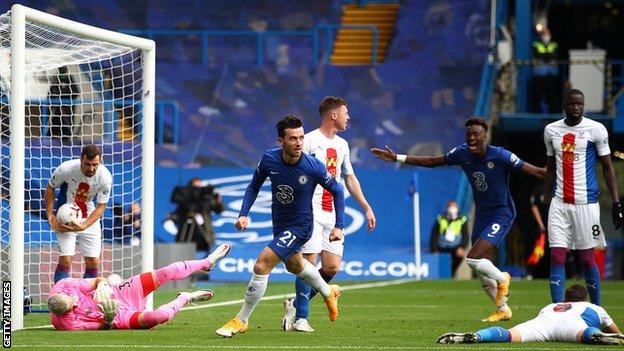 Chilwell joined Chelsea this summer for a £45M transfer fee, and the player who had his debut Premier League appearance for the blues and his 100th EPL appearance today, has already proven to be a great investment for Lampard.
Another summer signing Edouard Mendy who joined Chelsea for £22M also marked his debut appearance for the blues with a clean sheet today.
In an interview after the match, Lampard said :"There is a lot of reactionary stuff about us because of expectation."
"I do think people have to remain calm – that's how I have to be, I can't get caught up in it. It's my job not to be reactionary and not get too upset or down.
"We got a lot of credit for coming fourth [last season] and we are not going to go from there to 100 instantly. We are a work in progress but I am up for that work and so are the players."
When asked about Abraham's emotional display with Jorginho, Lampard said "I don't mind Tammy's exuberance but that has been dealt with by Azpilicueta and then me in the dressing room. I don't mind a bit of conflict in the moment but it has been dealt with and won't happen again."