Nigerian singer and songwriter, Ayoleyi Hanniel Solomon, better known by his stage name Reekado Banks, has advised a fan against his decision to stay home and not vote during elections.
Reekado Banks firstly told Nigerians to get their PVCs ready for the elections and the fan had replied that Nigerians should not bother voting.
The fan wrote "We should surprise them during election by not coming out to vote,no soul should be out. Let's see how they can lie to us by saying they won the votes"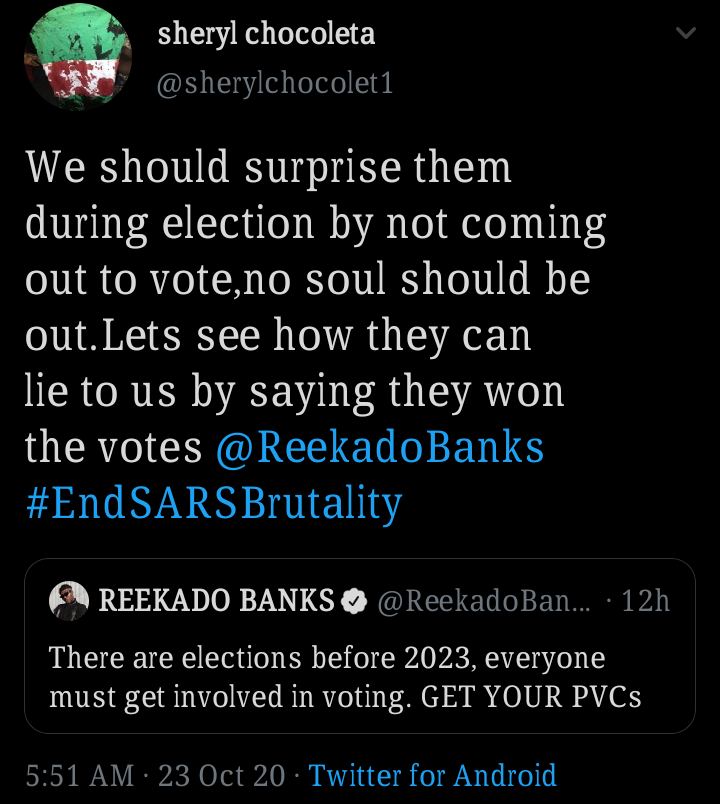 The singer immediately asked the fan to perish the idea and stated that not voting at all would give them even more power.
Reekado Banks wrote "Please perish this idea and don't suggest it to anyone else. I beg you. You give them more power to manipulate the outcome when you don't show up. Really, I beg you".