Manchester United has fully lost it's grasp on the Premier League table's top-spot, as they fall 3 points behind Manchester City, after a goalless stalemate with Arsenal.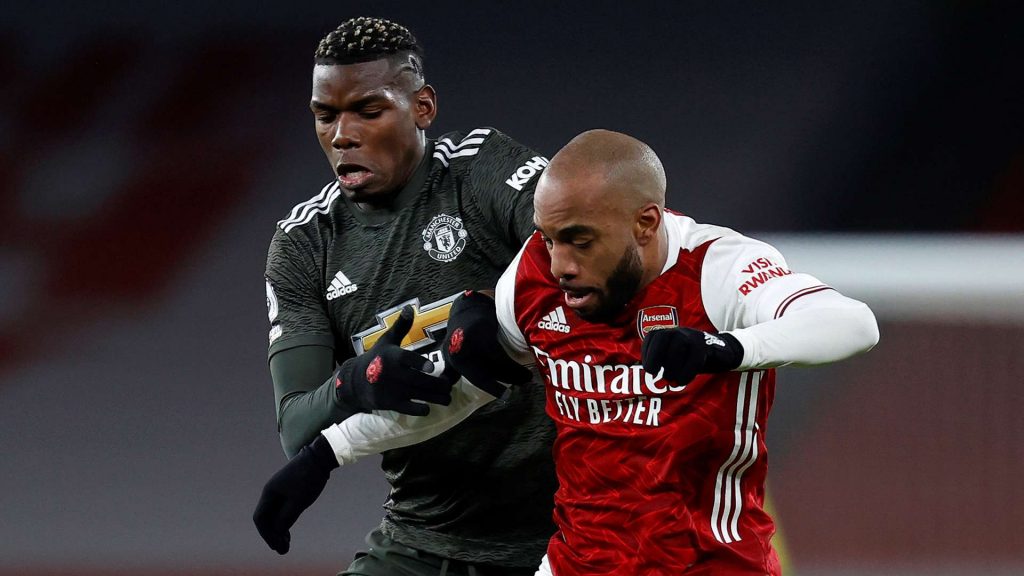 United's failure to win tonight, means they have now lost points for the 3rd time after 4 premier Premiere matches.
In the first half of the match at the Emirates, United's Bruno Fernandes put Bernd leno to work, as he forced the Arsenal keeper into a wonderful save, and while United had other fine chances to place themselves ahead of the game, they failed to properly utilise any of them.
The Gunners on the other hand, put up one hell of a show despite lacking the presence of their ace striker Aubameyang, and some other key players. They came close to taking the lead when Alexandre Lacazette's free kick struck the bar, and Emile Smith Rowe also threatened to hit the target, but like United, they failed to do so for 97 minutes.
Following their draw, Manchester United stays Second on the Premier League table, as they are 3 points behind their neighbors Manchester City, while Arsenal remain 9th on the table with a total of 31 points.
Don't miss out! Know when next we publish;
You can leave us your email below and we will take care of the rest, we don't send spam.