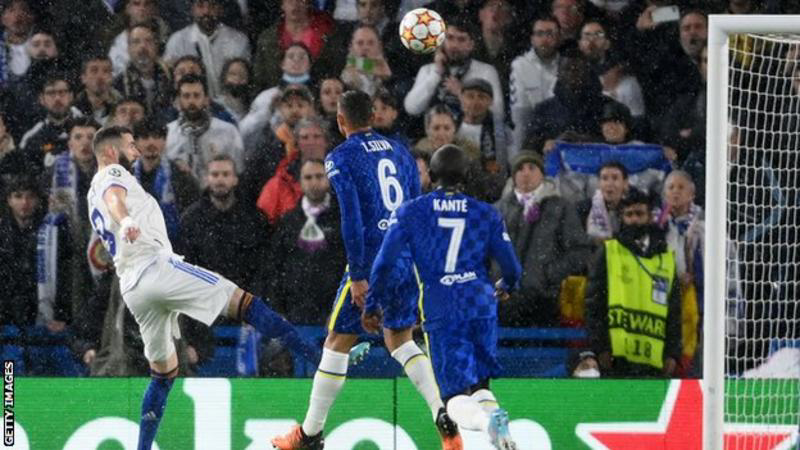 Chelsea is in serious trouble, as the defending champions of the UCL fell to Benzema and his attacking prowess and lost 3-1 to Real Madrid tonight.
Real Madrid's Karim Benzema stunned Chelsea with a brace in the first half and left Chelsea hanging on for dear life.
BEST SITES FOR APK/MOD DOWNLOADS
And while the blues tried to stay afloat in the first leg of their quarter-final clash with Madrid, they failed woefully.
Kai Havertz gave Tuchel's team a brief respite when he scored a header just before halftime, but Edouard Mendy's ridiculous attempt at a clearance gave Benzema his second hattrick master class in as many games. 
With Madrid's win over the blues, Carlo Ancelotti celebrated his return to Stamford Bridge with victory. 
Chelsea now has their work cut out for them as they lick their wounds and prepare to turn things around in the second leg of the champions league fixture.
Don't miss out! Know when next we publish, click on the button below;
You can also subscribe to our newsletter below, we never spam.