Jurgen Klopp says he has never had "headaches" about good performances from his team following Diogo Jota's impressive hat trick in the Champions League fixture against Atlanta.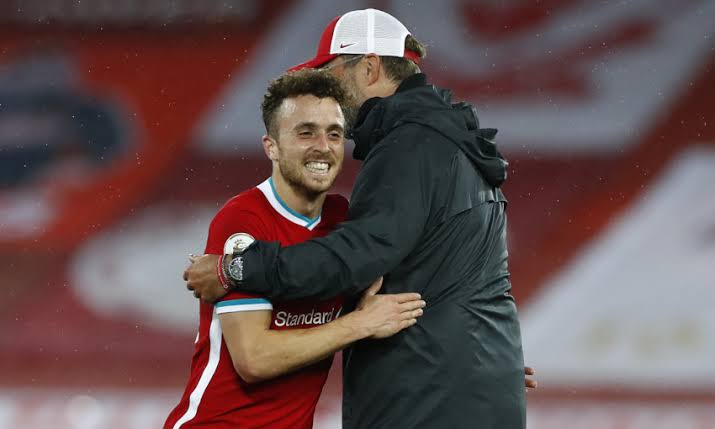 Jurgen Klopp played 23 year old Jota instead of Roberto Firminho in the match and his gamble paid off as the new £41M signee went on to hit the net 3 times in the 5-0 victory.
According to Klopp, "It is important we have more than 11 to choose from, and tonight Diogo played a super game."
"For tonight, that was the decision, it was clear it made sense for tonight, first of all, to use the good shape Diogo is in.
"And because of the way Atalanta play and defend, it made sense that the skill set of Diogo helps."
Speaking in an interview with BT Sport after the match, Jota said "I don't know if it's the best moment of my career but obviously scoring goals is my way of playing football. I'm happy with this, a great win away in Champions League, a good moment and a good night."