PSG star Neymar Jr, has started a new wave of talks and rumors, after he stated that he wants to play on the same side with former teammates Lionel Messi, who's future is currently uncertain, after he tried to end his contract with Barça this summer.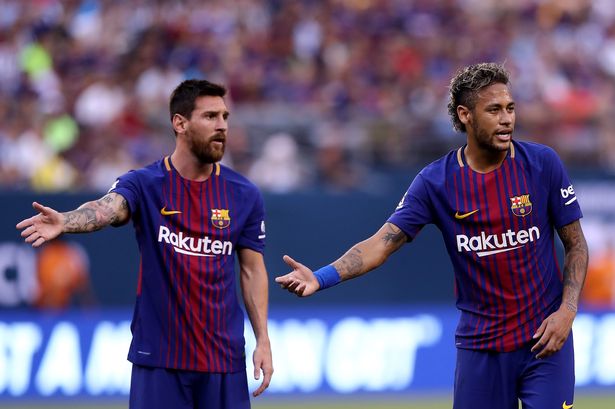 Neymar made this surprising statement after he fired Paris St-Germain to a 3-1 Champions League victory over Manchester United.
Fans who follow Neymar's career, would remember that one of the reasons the Brazillian departed Barça (where he was part of a dangerous attack team made up of Himself, Suarez and Messi), was to get out of Lionel Messi's shadow.
However, Neymar seems to have changed his mind, as he said in an interview with ESPN that "What I want most of all is to play with Messi again, to be able to enjoy him once again on the pitch,"
"He can play in my place, I have no problem with that! But I want to play with him next year, for sure. We have to do it next season."
That shocking revelation comes after Barcelona's interim president Carlos Tusquets, said the club should have sold Messi in the summer when he wanted to leave.
Messi's contract is currently in it's final stages and would expire next summer,  and according to reports out of spain, the 6 time Ballon d'Or winner still wants to depart the club, meaning that with Neymar's interest, Messi just might move to PSG next summer. 
Don't miss out! Know when next we publish;
You can leave us your email below and we will take care of the rest, we don't send spam.