Weddings are supposed to end in happily ever after but this one ended in chaos after the groom played a shocking video of the bride.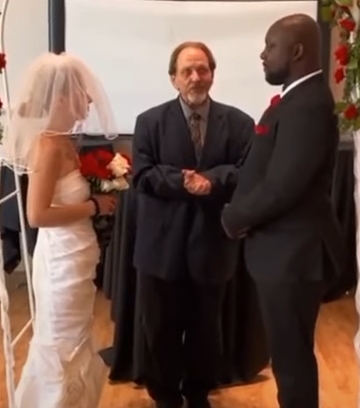 The ceremony started off amazing and everyone, especially the bride, were unaware of the shocking discovery the groom had made before the wedding.
Also Read: https://www.shootoutnow.com/man-dumps-fiancee-over-a-comment-she-made-on-facebook/
They were also unaware of how he'd planned to reveal it. The groom waited until the priest asked if anyone had any objections to the wedding.
Article content continues below;
More Articles
The groom raised his hand and said he had something he needed his bride to explain to him. He then played a video in which his bride was seen kissing another man.
The bride as well as the whole congregation were left speechless.
Don't miss out! Know when next we publish, click on the button below;
You can also subscribe to our newsletter below, we never spam.