Woman Left Heartbroken After Finding Out That Her Husband And Mother Had An Affair For Fifteen Years [Video]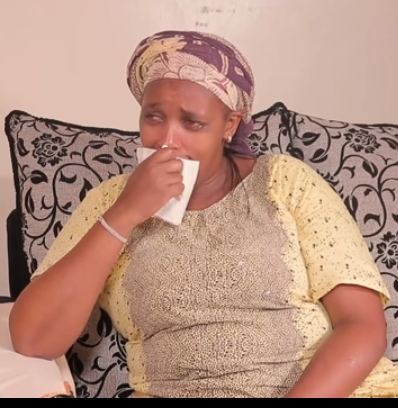 A woman has been left heartbroken and shattered after finding out that her now ex-husband and mum had an affair for a period of about fifteen years.
Soipan Martha was born into a broken family in Kenya. The people she had around her were just her mother, older sister and grandmother. At the age of two, her mom left them to search for a better life.
When her mum returned, Soipan was sent to a boarding house where she befriended the headmistress because her mum was never around. Through her grandmother's help she was able to go to high school and then she started working in the hospitality sector where she met a man she fell in love with and married.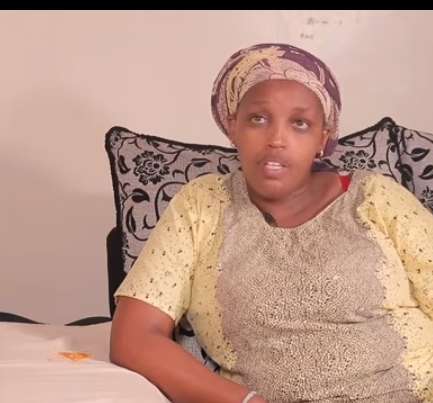 All was well in their relationship until she moved in with him officially then hell began for her. It was then she realized she'd fallen in love with an abusive man.
He beat her up at the slightest provocation and took her money as he pleased. On occasions where he couldn't get money from her, he would take her things and sell them. She told her mother about his ill treatment several times and her mother would insist that her husband was not that sort of person.
In an exclusive interview with a Kenyan news outlet, Soipan recalled how meeting her in-laws had gone for her and then it was revealed that she had been warned about her abusive husband.
When she met her mother-in-law, the woman asked if she couldn't find anyone else to marry and her sister-in-law told her about the number of women her brother had abused in his relationships.
Article content continues below;
More Articles
When she got back home, her husband demanded that she tell him exactly what happened and when she didn't answer, he beat her up to the extent that she landed in the hospital. There she found out that she was pregnant and had lost the baby.
Soipan finally decided to leave the marriage but it was not an easy task as that decision made him intensify his beatings. Before she finally left him, he revealed that he and her mom have an affair and that left her shattered.
So she ran to a church for help, sadly she ended up with a pastor that took advantage of her and got her pregnant then rejected her and the pregnancy. Soipan gave birth to the baby boy after long hard hours of labour.
She decided that she would start life afresh with her son and that's when her mom reached out to her. Her mom called and begged her for come save her from her ex-husband.
Soipan said "She told me that (ex-hubby's name) was beating her that I should help her. Ten years before this I had left this man but he confessed to having an affair with her mother for over 15 years. My mother was there and she could not even deny it. This hurt me so bad. Why would she do this? Why would she hurt me like this?".
She went to help her mother and let her mom move in with her after promising she would leave the illicit relationship. She helped her mum get better, even took loans to care for her but eventually her mum went back.
Soipan is saying that she would not like to have anything to do with the two of them anymore, though she has forgiven the two already. She's going to focus on herself and her son.
Watch full video below.
Don't miss out! Know when next we publish, click on the button below;
You can also subscribe to our newsletter below, we never spam.