Karim Benzema is the man of the hour again in Real Madrid's camp, as the striker scored a beautiful, injury-time winner, to help revitalise Real Madrid's goal of catching up to Laliga leaders Atletico Madrid.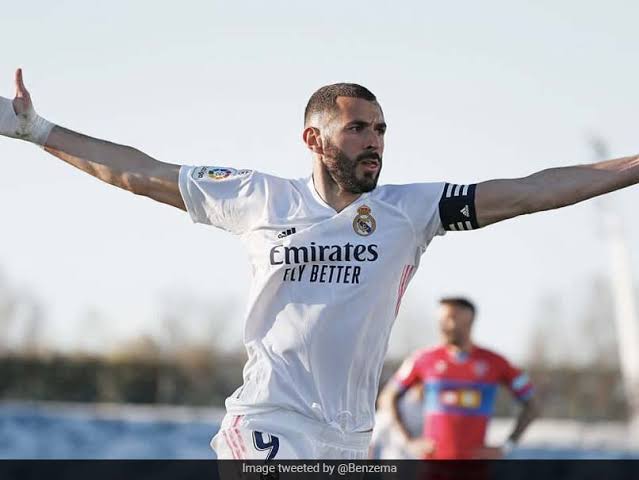 Real Madrid was the better team in the first half of the match, but they squandered and misused the numerous chances they had to put themselves in front. Elche on the other hand were less wasteful, and they took Madrid by surprise in the 61st minute when Dani Calvo headed in a goal.
However, their lead only lasted for 12 minutes, as Karim Benzema scored Madrid's equalizer after receiving Luka Modric's cross, and brought the game level again in the 73rd minute.
In the closing moments of the match, Benzema once again secured the win for Madrid, as he struck a finely angled shot, which found the back of Elche's net, and stole the win for his team.
After their win, Real Madrid has now moved up to the number 2 spot, and are above Barcelona with a single point. However, Atletico Madrid remains the Leader of Laliga, as they are 6 points ahead of Real Madrid, and 7 points ahead of Barça.
Don't miss out! Know when next we publish;
You can leave us your email below 8and we will take care of the rest, we don't send spam.