English Premier League clubs Manchester City have Reversed their decision to join European Super League (ESL) and reports say Chelsea is also likely to make the same decision soon.
The decision to depart from the breakaway league comes just 2 days after they announced that they would be one of the 6 English clubs to join the controversial and highly criticised league.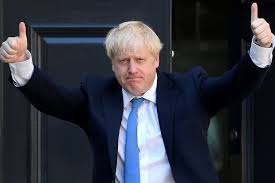 The Prime Minister of the United Kingdom Boris Johnson, says Manchester City and Chelsea made "the right" decision, and he hopes that the remaining 4 English clubs Arsenal, Liverpool, Tottenham, and Manchester United would "will follow their lead."
Article content continues below;
More Articles
The captain of Liverpool's squad Jordan Henderson, has also taken to social media to express his team's "collective position," which is currently against the formation of a breakaway league.
In the twitter post-which has since been retweeted by many of his teammates- Henderson said "We don't like it and we don't want it to happen, our commitment to this football club and its supporters is absolute and unconditional."
However, it is currently unknown if Liverpool or any of the other English clubs would follow in the steps of City and Chelsea to leave the European Super League.
Don't miss out! Know when next we publish, click on a button below;
You can leave us your email below and we will take care of the rest, we don't send spam.